With just a few weeks left until the new movie premieres on Hulu, the cenobites are in for so much joy and pain Hellraiser Follower.
Clive Barker's leather-clad horror icon Pinhead is back in a new iteration of the classic horror franchise. And she's bringing a whole crew of cenobites and new toys to our screens again. Yesterday we got the much-anticipated trailer for the upcoming movie, and it looks every bit as delicious and torturous as I had hoped.
Everything we've seen in the Hellraiser follower
The trailer starts off with Goran Visnjic who seems to be some kind of rich and fancy guy. He also appears to be our villain, tricking an unfortunate young man into solving the Lament Configuration. Once the riddle box has his blood, the cenobites will come for him.
The trailer gives us a blurry look at a character whose skin is grotesquely stretched out. According to an earlier insight Weekly entertainment, we know this will be the original Cenobite movie called The Masque. We also get a glimpse of the infamously awesome Chatterer.
We can also hear Jamie Clayton deliver lines as Pinhead, plus another in-depth look at the character. The makeup looks terrifying and she certainly carries the terrifying energy required for the role.
It's likely that the young man whose blood awakens the mystery box is Riley's brother – either way the scene doesn't bode well for him.
Hellraiser New poster
Oh, and we have this lovely new poster to drool over.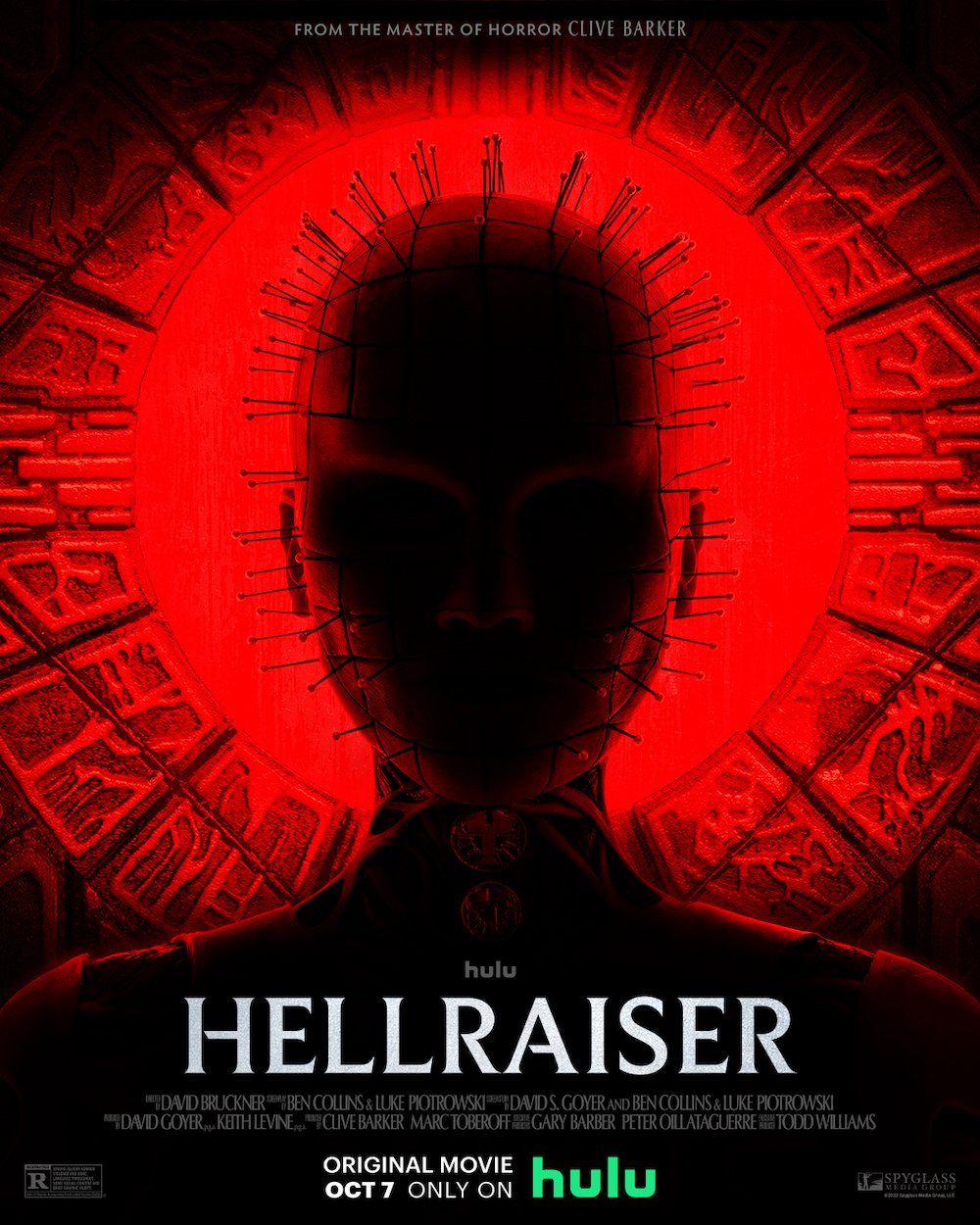 Restart the cenobites
Alongside Clayton, the film will star Odessa A'zion as the film's protagonist, Riley. According to the official film synopsis:
"A young woman must confront the sadistic, supernatural forces behind a mysterious puzzle box that is responsible for her brother's disappearance."
The film's cast also includes Brandon Flynn, Drew Starkey and Aoife Hinds. The film premieres on October 7th on Hulu.
Subscribe to our newsletter!
Get tabletop, RPG and pop culture news straight to your inbox.
Danni is a staff writer and editor whose expertise spans comics, superhero movies, sci-fi/fantasy, horror, and cheesy dad jokes. You have worked at Austin Books & Comics for 8 glorious years and created content for almost 15 years. They have written for the Daily Dot and created YouTube content with the Weirdlings. Danni currently does everything for BoLS, Screen Fanatic and TheStreet.