Godzilla vs Kong 2 doesn't have an official title yet. However, the current working title suggests that it could be about the origin of the Titans. its forerunner, godzilla vs kong, was a great success despite all production problems and delays. Most of the inconveniences were due to the COVID-19 pandemic. Despite this, it had a worldwide gross of $470 million and a budget of between $155 and $200 million.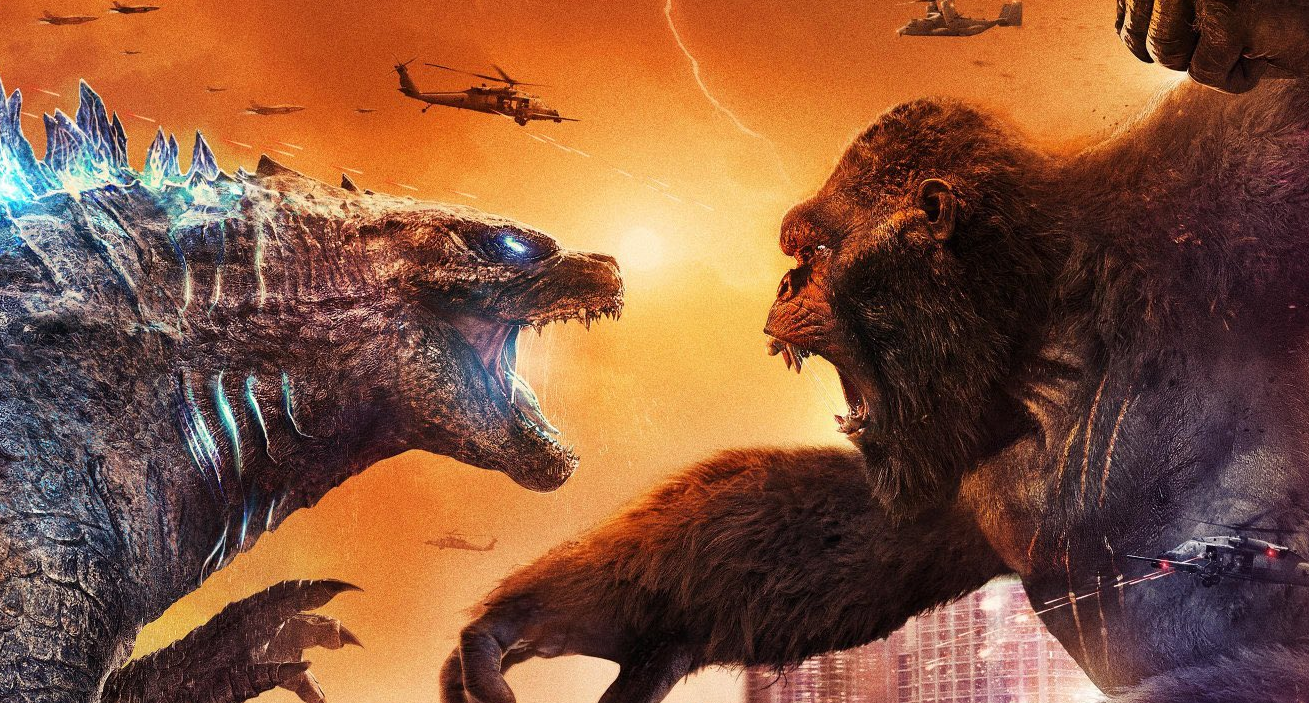 Image via Legendary Images
Those numbers prompted Warner to approve the release of a new sequel to the fight between these two titans. The film will be Legendary's fifth MonsterVerse production with director Adam Wingard. Warner hasn't confirmed the plot yet, but a few photos that have come to light gave a hint.
Godzilla vs Kong 2 could be an origin story
A photo leaked by @KDM_Monsters on Twitter reveals that the working title of this film is 'Origins', meaning we could see the origin of these two giants or the reason for their falling out.
Without comment … pic.twitter.com/Q4Z6s1GBGr

— KDM (@KDM_Monsters) July 31, 2022
Working titles are generally used temporarily in products without an official name until the director or producers determine one. Still, big companies like Marvel, Warner or Legendary use working titles to define the plot of the film. This opens up several possibilities for the story of this film, starting with the origins of the titans. It could happen on Skull Island, with Godzilla as King of the Titans and Kong wanting to take his place as the monsters constantly fight for the throne.
Image via Legendary Images
Another theory that comes to life is that both creatures were guardians of very ancient civilizations. These they worshiped; However, one confrontation caused them to clashed, and they have done so ever since. You could see how many times they fought and how that carried over to the present day.
A third possibility would be to see how the titans have been created since time immemorial and how they have survived throughout time.
Everything we know
The film is being produced in Australia. Adam Wingard is directing and there is some cast information available. The first is the addition of Dan Stevens, the star of The guest and Downton Abbey, as the star of this MonsterVerse production. Steven is the only confirmed actor in this production so far.
Image via Legendary Images
It's unclear if the other stars of the previous films, Millie Bobby Brown, Rebecca Hall, Alexander Skarsgård, Kyle Chandler and Brian Tyree Henry, will return as part of the human heroes for this sequel. We'll have to wait for Warner's statements to verify if they continue in the saga.
Filming will begin in late July 2022. Leaked footage showed scenes of a battle between the two giants on one of Australia's beaches. The same continues and according to Warner and Legendary it would be available on March 15, 2024.
Image via Legendary Images
As for the plot and title of the film, we'll have to wait for official statements from Warner and Legendary. We may have some of the scenarios mentioned, although there is an additional rumor. It theorizes the origin of Kong's Son and how a battle unfolds between Godzilla and the offspring of this giant gorilla.
Everything so far is conjecture. We'll have to wait for Warner and Legendary to provide more information about this film, whether it's the synopsis, the trailer, the actors in the cast or the official title, to know what we'll see in March 2024.
Featured Image via Legendary Images
Comics enthusiast, NFT and blockchain writer, and Spider-Man fanboy.