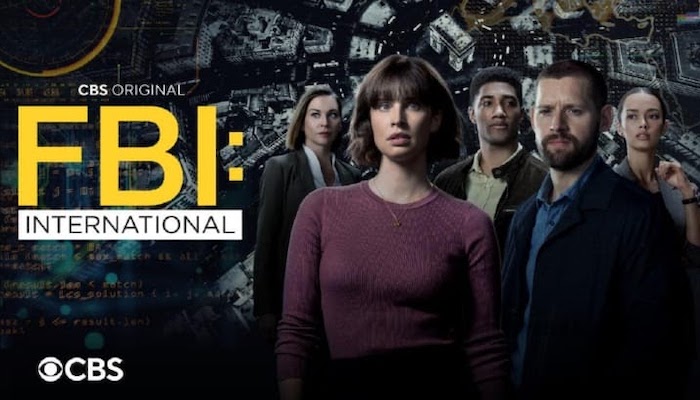 FBI: International Red Penguin Trailer
CBS's FBI: International: Season 1 Episode 20: TV Show Trailer Red Penguin was published.
Advertisement
Pour
FBI: International Stars Luke Kleintank, Heida Scheid, Carter Redwood, Vinessa Vidottoand ChristianPaul.
synopsis of the series
FBI: InternationalPlot Summary: "The fast-paced drama FBI: INTERNATIONAL, from Emmy-winner Dick Wolf and the team behind FBI and the Law & Order brand, is the third iteration of the hit FBI brand, which follows the federal elite agents The International Fly Team of the Bureau of Investigation. Headquartered in Budapest, they travel the world with a mission to track and neutralize threats against American citizens wherever they are. The Fly Team relies on intelligence, quick thinking, and sheer strength as they risk their lives to protect the United States and its people. Fly Team special agent Scott Forrester (Luke Kleintank), their accomplished and dedicated leader, prioritizes his missions over his personal life and is rarely seen without the team's "secret weapon" – their trusty guard dog, Tank. Second in command is Special Agent Jamie Kellett (Heida Reed), who is not afraid of a fight – in an alleyway or in the courtroom – and her extensive network of informants is a powerful resource. Special Agent Andre Raines (Carter Redwood) excels in the field, using his accounting background to track down criminal enterprise money-moving; and the newest member of the group is Special Agent Cameron Vo (Vinessa Vidotto), a competitive West Point grad who excels at interrogation and strategy. A key part of the mix is ​​stalwart Europol agent Katrin Jaeger (Christiane Paul), a multilingual liaison between the FBI Fly Team and each host country they live in. Wherever American interests are at stake, FBI: INTERNATIONAL is a global portrayal of law enforcement abroad."
Paramount Plus (Paramount+)
Watch them FBI: International Red Penguin Follower. Leave your thoughts on this in the comment section below. Readers interested in supporting this type of content can visit our Patreon page and become one of FilmBook's patrons. Readers looking for more FBI: International Articles can visit our FBI: International book page. Readers looking for more CBS articles can visit our CBS page, our CBS Twitter page, and our CBS Facebook page. Readers looking for additional Paramount+ articles can visit our Paramount+ page and our Paramount+ Facebook page. Readers looking for more TV show trailers can visit our TV show trailers page, our TV Show Trailer Twitter pageand our TV show trailer Facebook page.
Want up-to-date notifications? FilmBook employees post articles via email, TwitterFacebook, Instagram, Tumblr, Pinterest, Reddit and Flipboard.
FBI: International Red Penguin Trailer