On Monday July 4th, the second part of Denis Villeneuve dune The film adaptation began with pre-shooting at Brion's tomb near Altivole, Italy. Confirmed photos from local sources have shown considerable crew activity in and around the landmark for days, but the big revelation came when actress Florence Pugh was spotted leaving the set on July 6. Actual filming was scheduled to last two days, and the area is reportedly closed to the public until July 10.
Meanwhile, Deadline reports that production is in full swing Dune: Part Two is now set to begin on July 21st, with most of the cast expected to congregate at Origo Studios in Budapest, Hungary. This was one of the key locations during the filming of the first film. Dune: Part One also shot scenes in Jordan, Norway and the United Arab Emirates.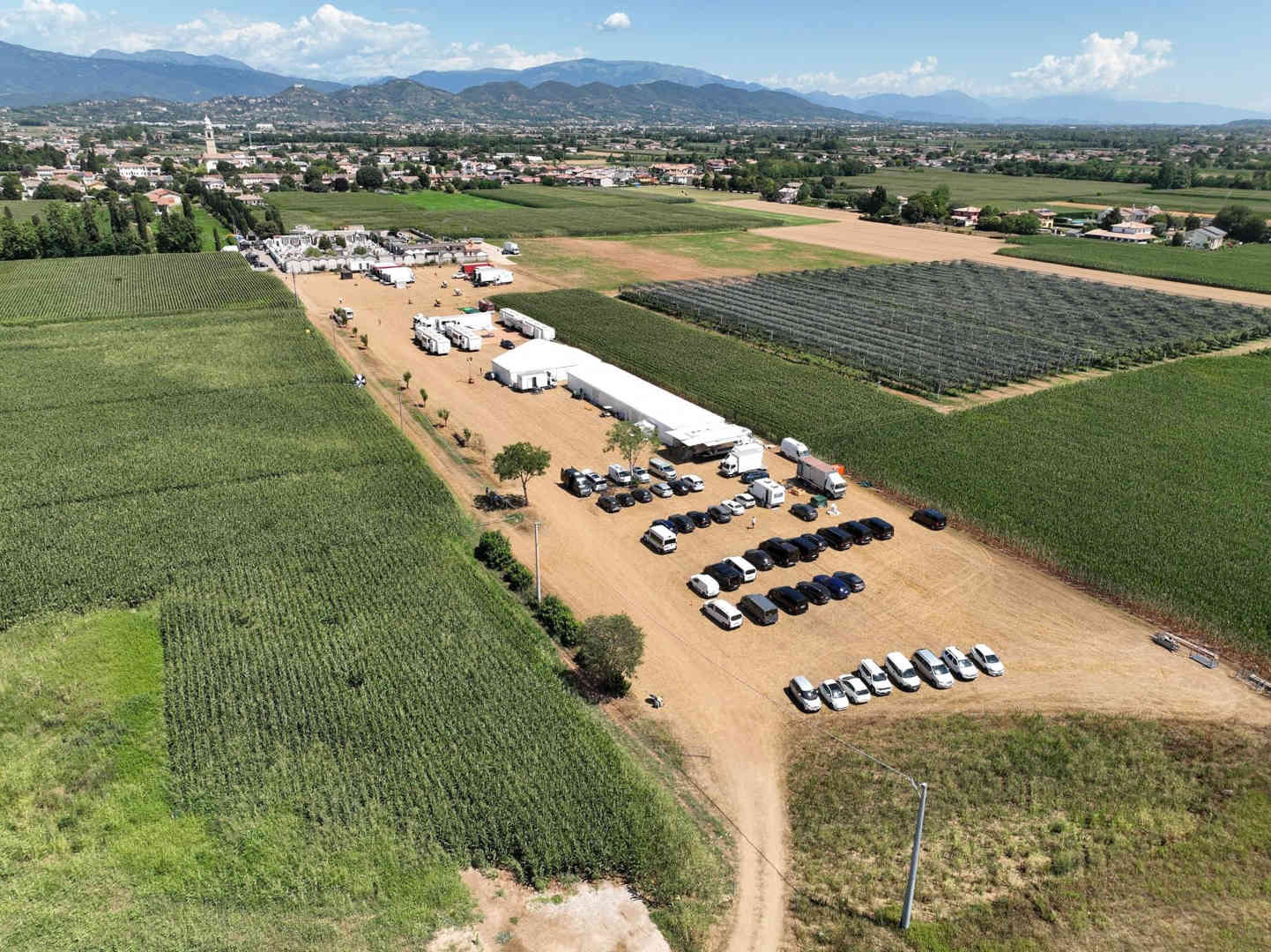 A trip to the imperial capital?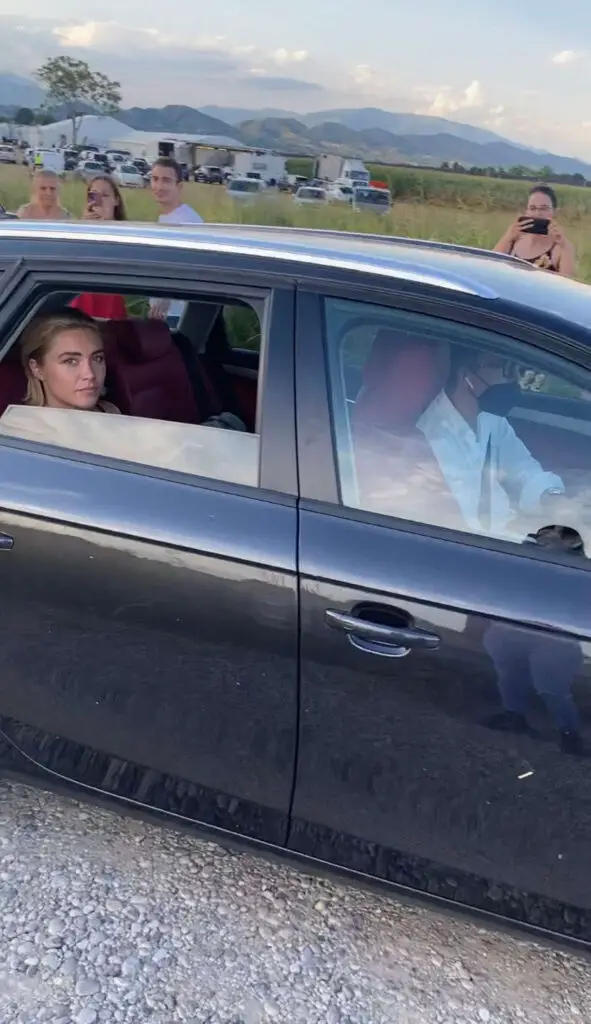 Renovated in 2021, the Brion Tomb was originally commissioned in 1969 as a monumental burial site for the Brion family. Architect Carlo Scarpa was involved in the project until his own death in 1978. Adjacent to the small cemetery of San Vito, this L-shaped area features two sarcophagi under an arcosolium, a chapel and a Zen garden. Byzantine and Japanese influences are evident throughout.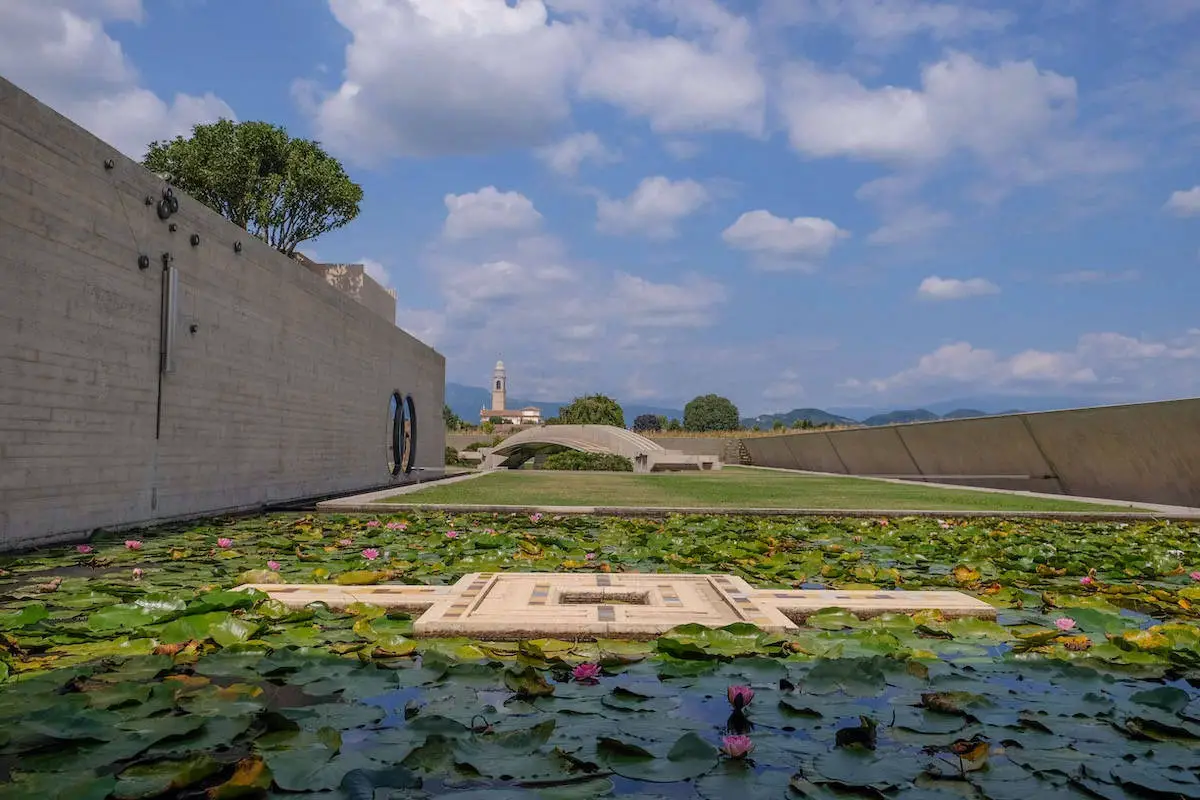 Where in the Dune universe does this peaceful environment fit? While there won't be a definitive answer until the film's November 2023 release, the presence of Florence Pugh makes it highly likely that they will be filming for scenes set on Kaitain, the homeworld of House Corrino. The actress plays the role of Princess Irulan – the Emperor's eldest daughter – and it would fit perfectly story-wise to see her walking through these colorful gardens, perhaps interacting with another member of the court… or a particular visitor.
A decorative set piece photographed on July 4 provides further clues. A gold door or screen, alien to this real-world location, certainly fits the luxuries we would expect from this regal setting. Kaitain is a world known for its grandeur, both in terms of towering buildings and alluring surroundings. After all, this is the planet from which Emperor Shaddam IV, played by Christopher Walken, rules over the entire known universe.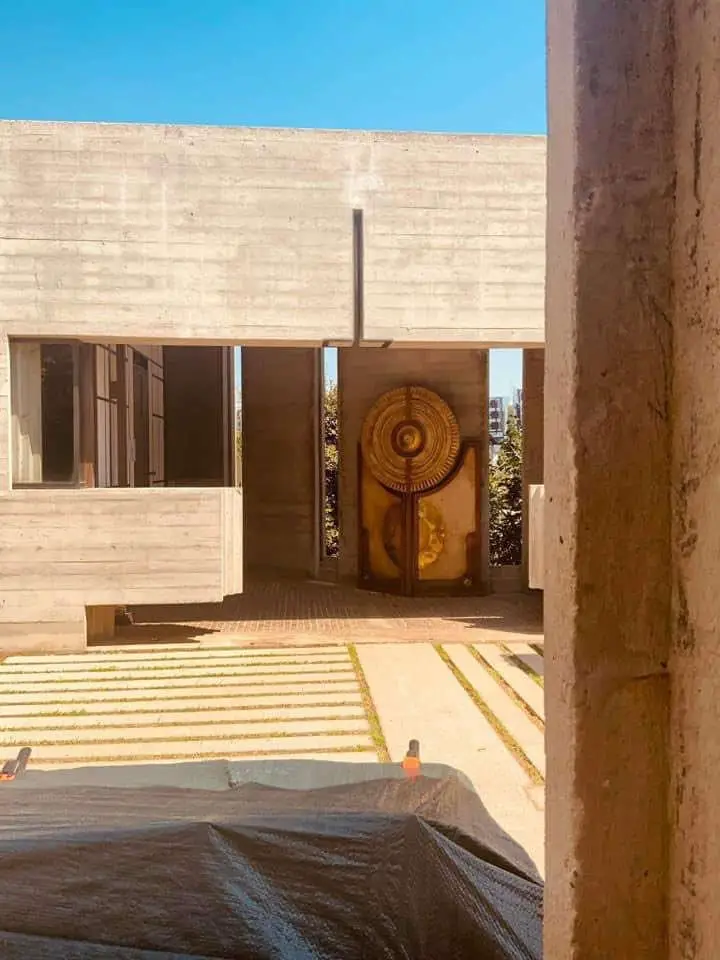 Another possibility we previously considered was that we could see some of these elements as part of a hidden sanctuary within the Fremen sietch. For generations, the native people of Arrakis have worked in secret on the dream of turning their planet into a paradise. Knowing that Pugh was involved in this filming; This scene is particularly unlikely to be related to Caladan, but the architectural design here is reminiscent of some of those locations Dune: Part One.
Beautiful gardens in the dune universe
Regardless of which exact scene this unique backdrop is used in, it's clear that Denis Villeneuve has a vision for greenery and ornate gardens in the film. Before being spotted near Brion's tomb for the first time in mid-June, the director and his crew were reportedly exploring another iconic site in Italy, namely Florence's Boboli Gardens.
See also

The landscape there actually feels like an imperial court. According to la Repubblica, the production of Dune: Part Two was willing to pay €150,000 for the rights to film on location for several days. This was rejected, possibly for financial or conservational reasons.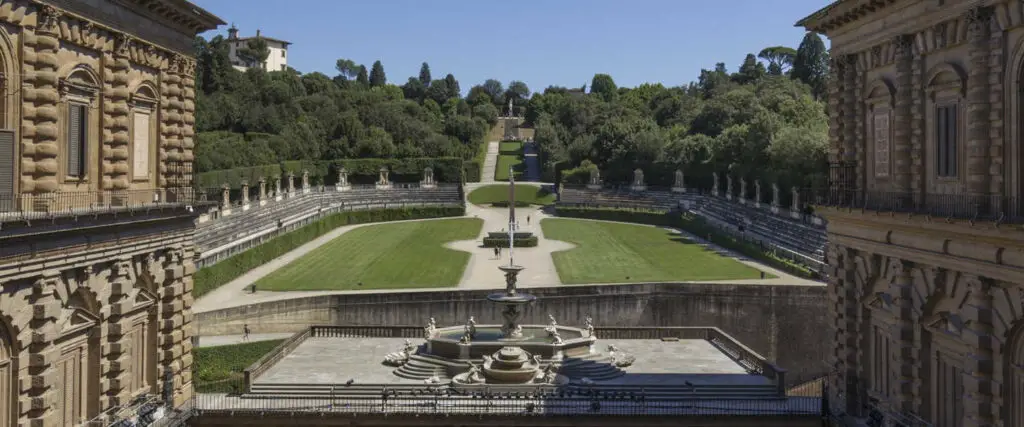 To update (July 6): Write through to reflect confirmed presence of Florence Pugh on set.
Stay tuned to Dune News Net for our ongoing coverage Dune: Part Two's production and other related news.